Location: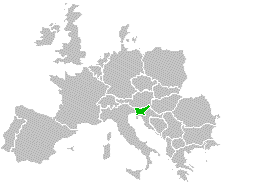 Central Europe, eastern Alps bordering the Adriatic Sea, between Italy, Austria, Hungary and Croatia
Slovenia is positioned in the Middle of Europe, to the South of Austria, West of Croatia, East of Italy and Southwest of Hungary.
Slovenia is an independent Country since 1991 - after "leaving" former Federation of Yugoslavia as one of its former Republics.
We are joining the European Union on May 1 st. 2004 and will thus be a member of the European Community by the time of the XII. Paralympic Games in Athens 2004.
Our native language is Slovenian.